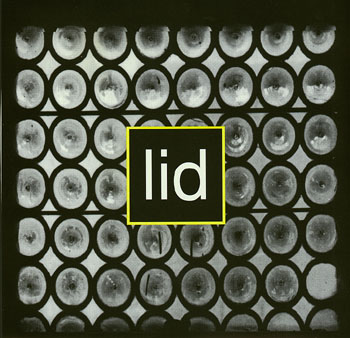 Lid (NYC), The "Ivy" EP
These tracks were recorded in late April or early May of 1992, in the old quixotic rehearsal space on west 25th street near the west side highway. The building was one of those old 30s factory spaces with floor-to-ceiling windows, and the block was a favorite spot for prostitutes, probably because it was way out there in the middle of a grimy industrial nowhere. Below us was the USA headquarters for the Communist Party! We shared the space with Kickstand and Flying Saucer, and I remember one day coming to rehearsal to find that Bratmobile was getting in some practice for an upcoming show that night. These tracks were recorded on a small 1/4" 8-track machine...very lo-fi...the cover art was a photo of a bull's-eye glass window in Jim Quinlan's old apartment on Lexington Avenue.
Tracks:
Ivy
Cage
Hit the Silk
Bloomsday


Please visit the Last FM page for this release to hear streaming audio. Three tracks are available as downloadable files.

---
---
Copyright (c) 1992-2011 Quixotic Records NYC
Last Modified: February 16, 2011