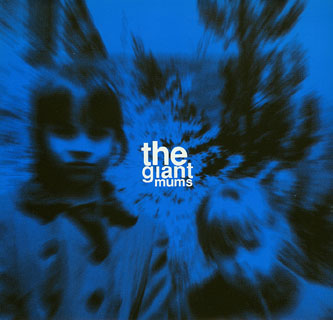 The Giant Mums, The "Eyedropper" EP
These tracks were recorded in February 1st and April 12th, 1992, at Fun City NYC with Wharton Tiers engineering. Originally released in 1992 as a four-track 33 1/3 RPM 7" record.
Stream & Download them here:
Last.FM Eyedropper page
---
Tracks:
I Wove Myself In
Noonday Slum
Eyedropper
Railroad Flat
Press Clips:
Second Skin (#4 Fall 1992, Alyssa Isenstein)
"The Giant Mums play ball in the same park as Swervedriver, Yo La Tengo, Hypnolovewheel, and a few other indie rock greats...The rhythms jiggle, the tunes shake, and the vocals hit the mark...The Giant Mums are really a band that judging by this great single could be a really exciting band to follow."
ND (#17 Spring 1993, Daniel Plunkett)
"A hard-driving, tight, and bouncy guitar sound. Overall the four tracks on this EP have a good chunky sound which kicks. A great debut single from this group which I am sure are bound to create some true gems. This is the type of single you have always dreamed about finding in the racks. The track 'Railroad Flat' is a definite favorite. Recommended."
Outlet ( Spring 1993, Trev Faull)
"Densely laden with guitars & electricity, building those riffs with style and but for a few words this would have been classed as an instrumental. By track 2 they're beginning to rock and put blisters on the moon, fuzz on the wall. Side 2 is more melodic lingering like a Belltower 45 and the final song backs up this theory going into a glorious psyched solo. What a wonderful way to spend 13 minutes of your life!"
Your Flesh (#27 Summer 1993, David Sprague)
"All frayed nerves and jumpy rhythms, this is the kind of thing where the appeal rises depending on how much you miss the Feelies. Ex-Ex-Lion-Tamer (and current Airlines guitarist) John Tanzer plays bass, but the show seems to belong to Dave Roby, a fellow about whom I know little, save that his uncannily impressionistic guitar slather can make you think you're hearing any number of players at any given time."
---
Copyright (c) 1992-2010 Quixotic Records NYC
Last Modified: February 28, 2010